Leo en el Marca los comentarios de LeBron James sobre los pasos que le pitaron en la jugada decisiva contra los Washington Wizards.
Os enlazo el video para que podáis ver la jugada, opinar por vosotros mismos y de paso conocer la opinión de un tal Jalen Rose.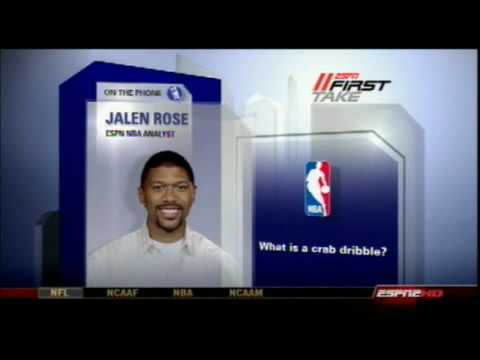 Vale, el árbitro que se atrevió a pitarle los pasos dice
3 steps on the move to the basket (Tres pasos entrando a canasta es pasos)
Los jugadores de los Wizards ahondan en esta opinión, como Butler
I couldn't do it in AAU, I couldn't do it in college and obviously I can't do it now.
LeBron que se debe de saber el reglamento mejor que los árbitros dice
En la NBA necesitan entender que eso no es pasos. He hecho ese movimiento en cantidad de ocasiones y estoy convencido de que no es pasos.

I watched it again, and I took a 'crab dribble,' which is a hesitation dribble, and then two steps.

They [la NBA] need to look at it and they need to understand that's not a travel.
Y yo digo que
Esa jugada serían pasos (cuento tres pasos, lo que es sancionable) si no fuese falta en ataque de LeBron por rodear con su brazo a su defensor.
Y vosotros que opináis ? Merece que algien llame a LeBron "The King" o "The Chosen One" ?